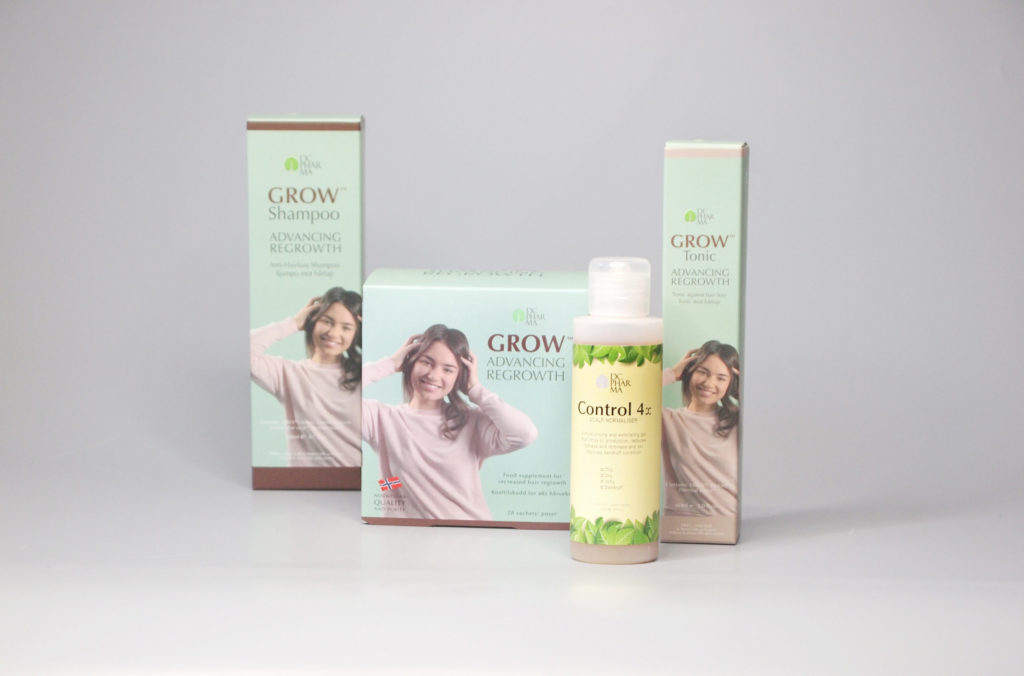 GROW products 
The newest addition to our family of products is the GROW line that is the backbone of our hair care system, The GROW Hair People. These products work to stop hair loss quickly, and encourage hair regrowth and include shampoo, hair tonic, deep cleanser and a hair supplement with a patented formula. 
These GROW products are used in tandem with the GrowCryo machine, which provides even better results. This GrowCryo machine uses very cold temperatures to decrease inflammation in the scalp, and helps detoxify the cells to make the scalp a suitable environment for hair regrowth. 
[insert 1 or 2 photos with range; 1 set before and after photos. Downloadable brochure? We don't need to list all the products here because it will be too much information. But we can include a downloadable brochure]. 
For bulk purchases about [$500], do contact us at [which number? Contact? Or should they just buy directly online?]
[Are other DC Pharma Products to highlight?|
If you would like to purchase our products, please click here.

Need more information on the science behind our technology? Download our e-brochure here: