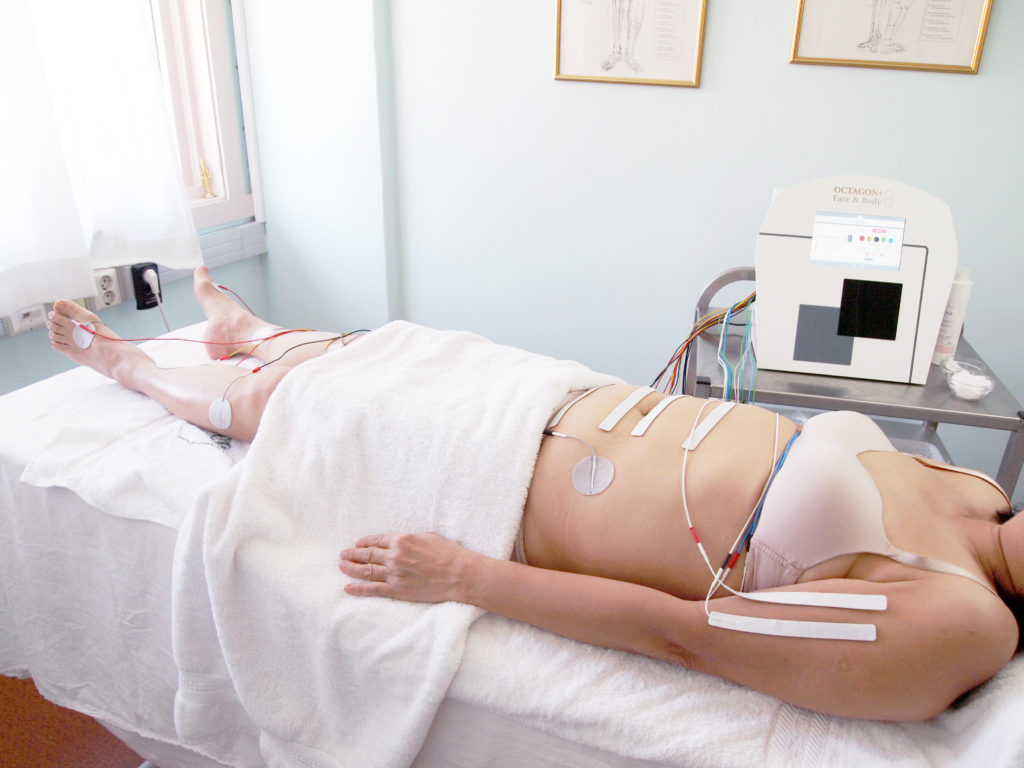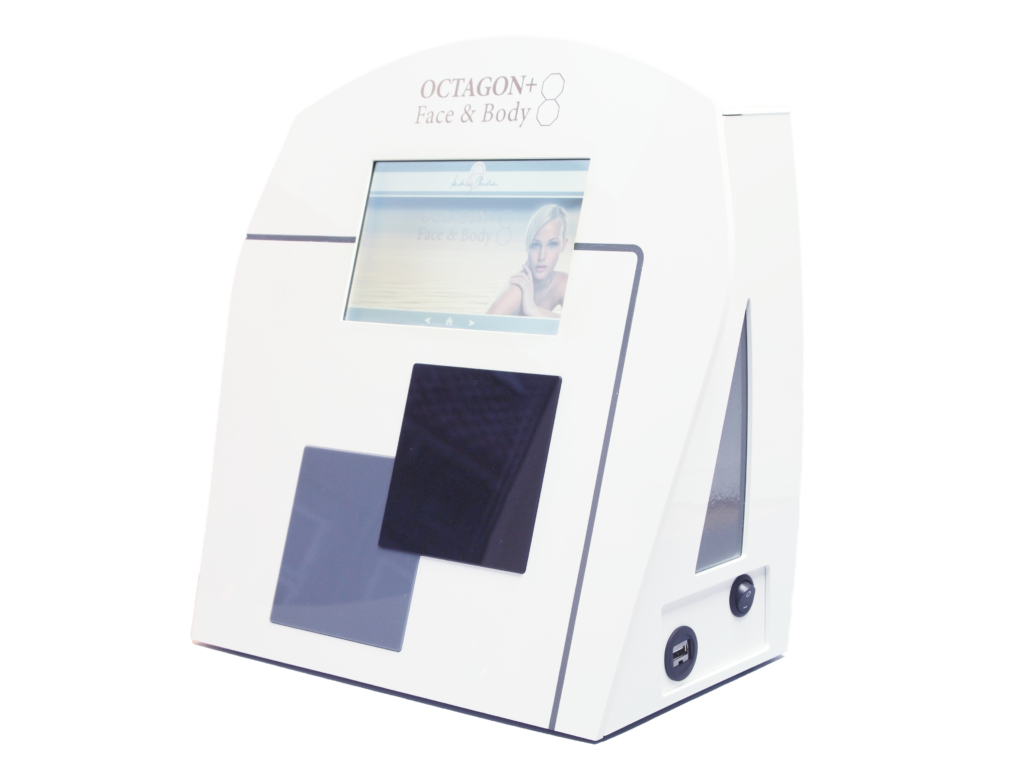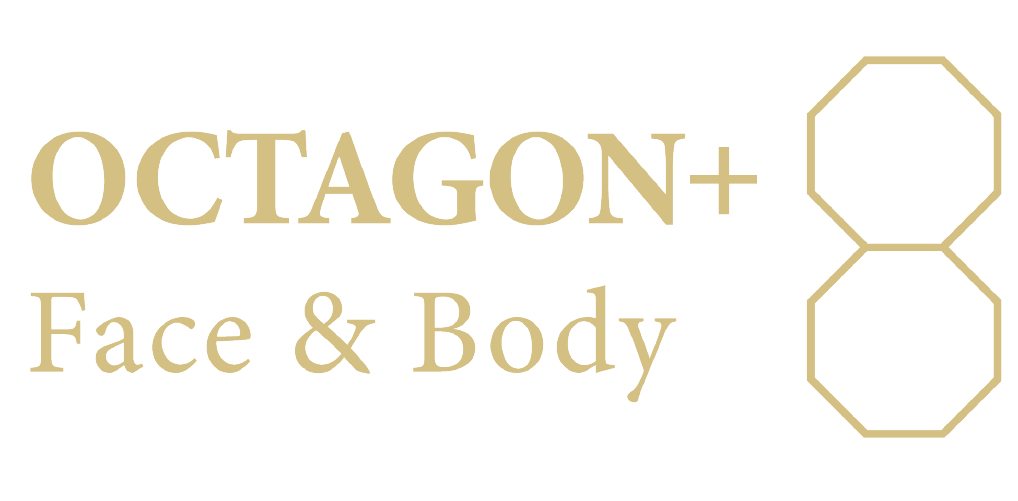 1 device, over 20 treatments for face, body and scalp. Meet the Octagon+ device: the multifunctional superstar for beauty salons. It is the only machine salons will ever need to provide premium beauty services for face, body and scalp to its customers.
Inspired by Chinese therapeutic methods, the Octagon+ device is an evolution of our original Dui machine which we have sold and developed since 1997. The Octagon+ device is a culmination of over 20 years of research and development to meet the ever evolving needs of our clients.
How It Works
The Octagon+ is a portable, easy to use and cost effective machine that is the perfect example of small and mighty. Its functions cover treatments for beauty, body, scar and pain and hair loss by making use of ultrasound energy to elasticize the skin and so that products can easily be absorbed into the skin, mild electricity for stimulating the body's function and to regenerate the skin, cryotechnology for skin and scalp stimulation, and LED lights for multiple therapeutic applications. This also means multiple sources of income for you and your salon.
Beauty Therapy treatments include
chinese facelift, our signature facelift that works on acupuncture points on the face
anti-aging functions, reduction in wrinkles
eye bag reduction
'turkey neck' reduction
muscle toning
acne treatment
improvement of sun-damaged skin like pigmentation and couperose
sensitivity or irritation reduction
Body Therapy treatments include
skin rejuvenation
cellulite reduction
fat reduction using electrolipolysis
lymphatic drainage
slimming and detoxification
sculpting and muscle stimulation
feet massage
Scars and Pain Therapy include treatments that address
acne scars
surgical scars
stretch marks
Hair Loss Therapy treatments address
androgen alopecia, the most common form of unnatural hair loss
alopecia areata
traction alopecia
various scalp conditions
Great Results From Our Clients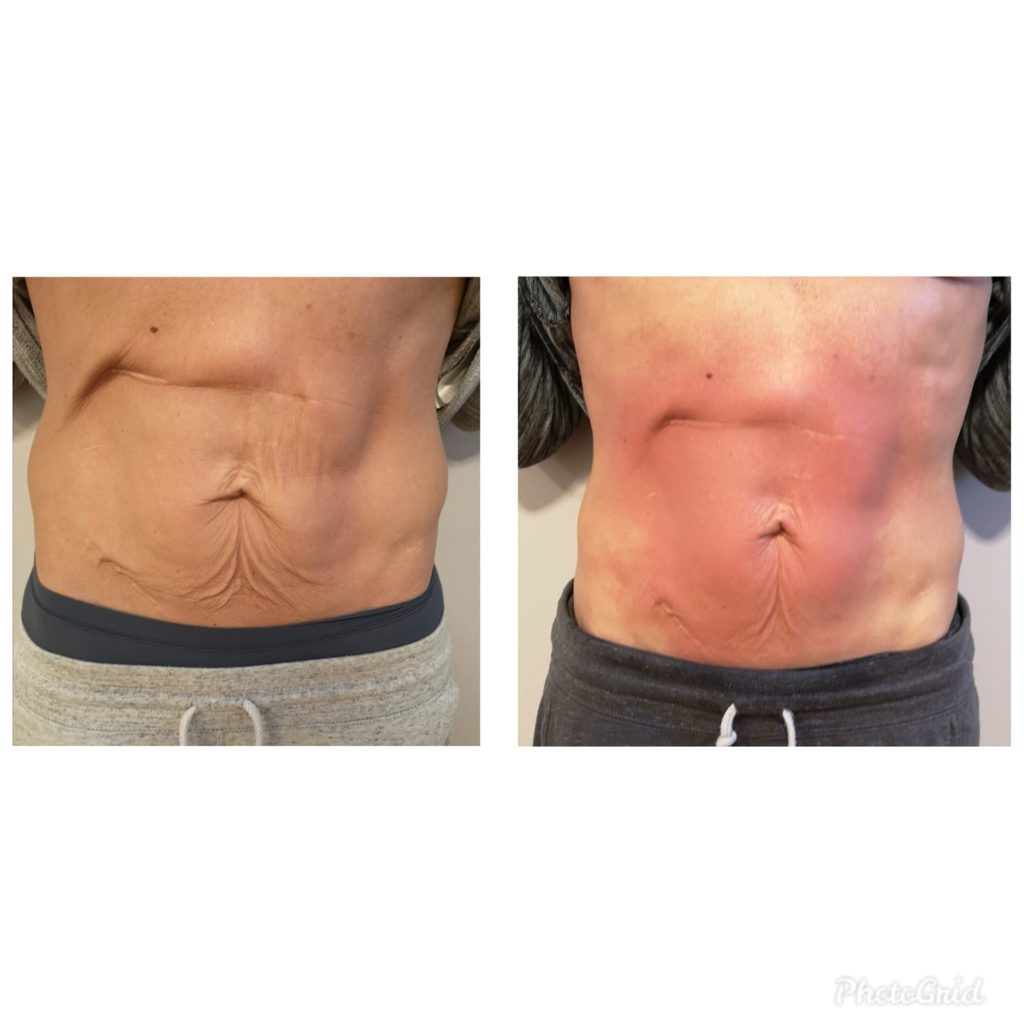 3 treatments with Octagon rolls, scar treatment, Waves 21 excess-skin program, and 10 min Octagon ultrasound / LED, white and orange light.
The scar is almost 30 years old, urgent scar after a gallbladder operation went wrong.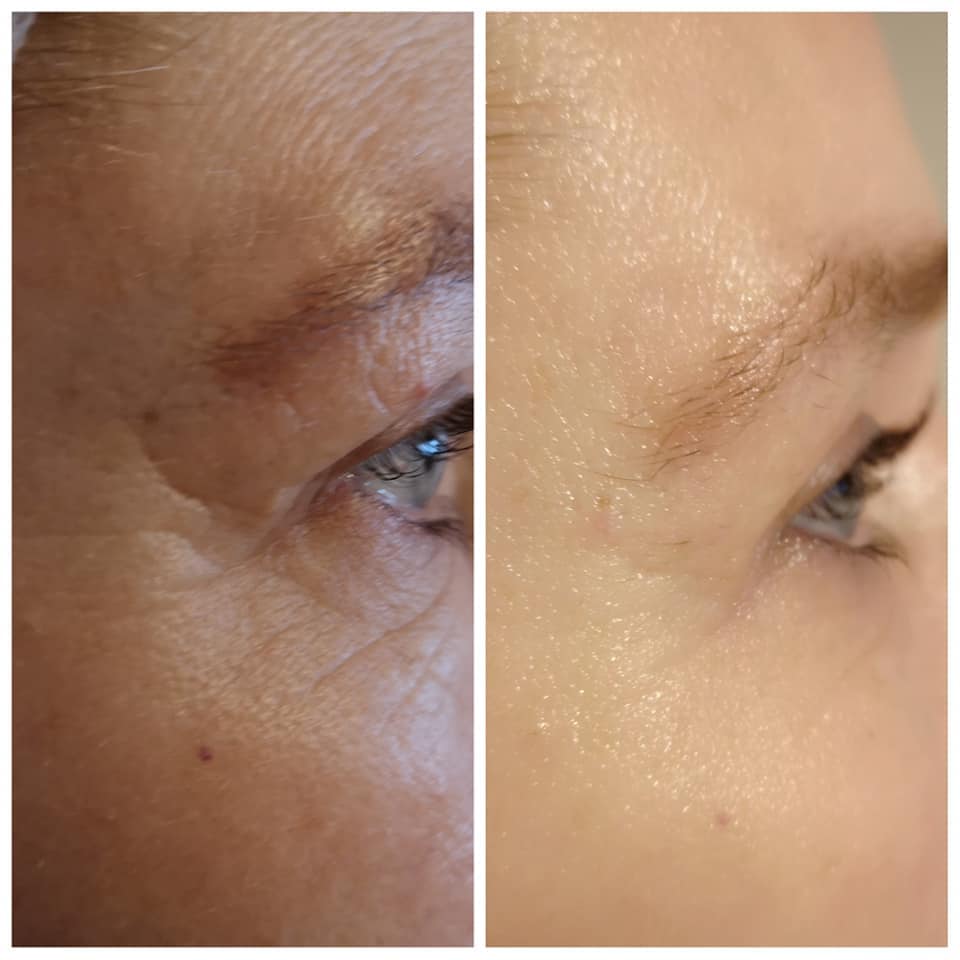 First and second time Chinese facelift with rollers and silver gloves. Third treatment with ultrasound / LED light treatment for tightening, electric rollers with Konfidens wrinkle filler. Has also worked with ruptured blood vessels.
Need more information on the science behind our technology? Download our e-brochure here:
---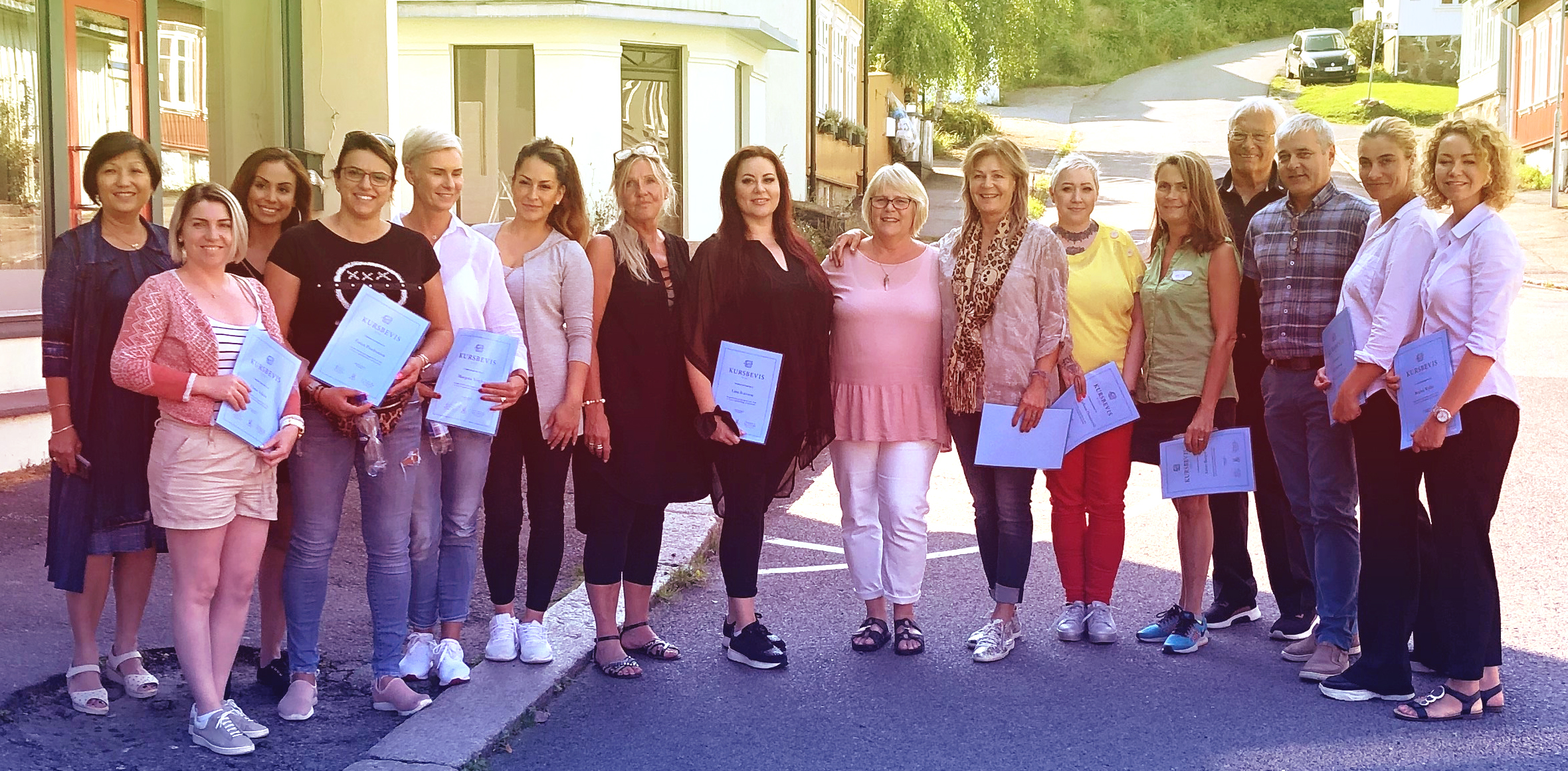 Learn With Us at Beauty Boss Business School
Our Beauty Boss Business School conducts continuous courses, both physical and cyber, for continuing learning and updating of skills and knowledge.
Besides providing the best skin care products and equipment, we aim to provide our clients with the best education on how to use our products and equipment as systems that will improve their customers' experience and results. We also include the most up-to-date beauty techniques and marketing trends so that our clients stay ahead of the intense competition in the beauty industry, whilst establishing themselves as leaders in the industry. 
Find out more here >>>